Zuma Office Supply Coupon Codes and Specials
This is the place to find the most current Coupon Codes and Special Promotion items from ZumaOffice.com. We update this page at least twice per month to save you money on office supplies, and keep you informed of cool, free offers from Zuma!
Spring is finally here and that means it's the season for green.  Especially green office products!  Check out our April specials featuring quality recycled items to help "green" your home or office:
Receive a FREE $10 Olive Garden Gift Card with an order of $125 or more!
MUST enter "YUMOG4U" in the promo code field at checkout.
Limit one offer only per customer.  Offer cannot be combined with any other offers.
Offer is good for one-time only. Let Zuma treat you to a FREE lunch!
Offer valid through 4/30/15.
Buy a Quartet Magnetic Glass Marker Board at more than $40 off!
Sale price is just $52.99!
Item #: QRTG2418B
Use Coupon Code: "EXPOAPR4″ to load FREE Expo Markers to your shopping cart.
Valid through 4/30/15.
Get a FREE $20 VISA Gift Card when you buy any 2 cartons of these HP "green" copy paper items!
To redeem mail-in offer, please follow online mailing instructions here: http://bit.ly/1y4EpdV
Item #'s: HEW112100 and HEW216000
Save some "green" on great recycled products for the office, home or school.
Valid through 4/30/15.
–ZUMA'S GIFT OF THE MONTH–  Get FREE Westcott Recycled Stainless Steel Scissors with any $50+ order!
Suggested Retail Value is $10.25! Made from recycled plastic.
MUST enter "ACMAPR4″ in the promo code field at checkout and the item is automatically loaded to your cart!
Item #: ACM44218
Valid through 4/30/15.
Purchase Premium 75% Recycled Navigator Copy Paper for only $39.99/carton!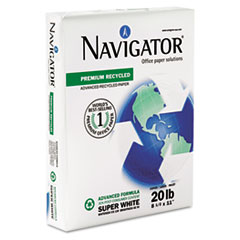 Regular price is $47.99/carton! Quality high bright white paper for great impressions.
Item #: SNANR1120
Suitable for multifunction, laser and inkjet printers, fax machines, copiers and offset printing presses.
Valid through 4/30/15.
Buy 1 dozen Earthwise 100% Recycled Perforated Legal Pads for just $14.29!
Regular price is $19.97/DZ!
Item #: TOP20172
Ruled on front, blank on back. Sheets Per Pad: 50; Ruling: legal; Sheet Size: 8.5″ x 11.75″ (letter); Paper Color: white.
Valid through 4/30/15.
Purchase Scotch Magic Greener Tape with a FREE Tape Dispenser for only $14.97/each!
List price is $23.78/each! That's over 35% off list price!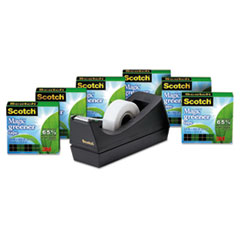 Item #: MMM8126PC38
Contains 6 tapes per pack and includes a FREE C38 Desktop Dispenser. Tape dimensions: 3/4″ x 900″
Valid through 4/30/15.
Check out our home page at www.ZumaOffice.com for other special promotion items. Trust Zuma for the best deals in office supplies, office furniture, janitorial and break room supplies, and technology products.  View our extensive line of Green eco-friendly products to help save our earth.  We are here to help you do good work!